What you need to know about the new Google MY BUSINESS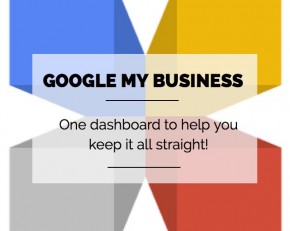 Formerly Google "Places" for businesses, Google rolled out MY BUSINESS in August, which allows you to manage your google business platforms under one dashboard.  The platform includes managing your Google+, Google Analytics, Google Adwords, Google Insights and YouTube accounts.  The upgrade is actually quite convenient when set up correctly, but if NOT executed properly could hurt your authority. 
One of the important changes that you need to know about is on your local extensions for ad words.  If you're currently running a pay-per-click account you can no longer manually enter and update the locations extensions in your Google adwords or adwords express account.  After linking your adwords account to Google MY BUSINESS, all address edits, additions or deletions you make in the MY BUSINESS account will be reflected in your adwords campaigns.  Any manually entered extensions will be valid for the rest of the year.  Starting in early 2015, ALL extensions will be derived from the Google MY BUSINESS account, so it's recommended you upgrade sooner than later.
Once you upgrade to the new Google MY BUSINESS account, you should check your adwords account settings to verify your account-level local extensions appears as expected in your campaigns.  You can download your current performance data before switching over to the new Google MY BUSINESS account. 
Navigate to "View: Location extensions" from the Ad extensions tab.
Choose "Not upgraded."
Switch to the "All" statistics view to see your previously removed location extensions.
Click the download symbol next to the Columns drop-down, and follow the prompts.
Google MY BUSINESS offers two dashboards; one for dealers that manage fewer than ten locations and one for dealers that manage 10+ locations.  The individual locations must all have a Google+ page associated with them and must be verified individually.  The MY BUSINESS dashboard allows you to add, verify and edit business information across multiple Google platforms with ease.  It also allows you to access reviews, insights and analytics under one roof.
Since Google is the most widely used search engine (YouTube is #2 and is owned by Google), it is imperative that Google has the most updated information and "Anchor Text" of your business.  Google MY BUSINESS is an efficient way to keep that information current.  Your visibility on Google's search results will also dramatically improve when you provide them with consistent information across all of the Google platforms.